LABORATORIES
NURSING FOUNDATION LABORATORY
Without a solid foundation, one will have trouble creating anything of value .our nursing foundation lab enables the students to gain adequate knowledge regarding basic procedures through which the firm foundation of the fundamentals of nursing will be laid down.
To nourish the foundation our spacious lab is well–suited with the patient's many stimulators on which students will be taught the preliminary training of patient care.
PRE CLINICAL SCIENCE LABORATORY
Pre-clinical science lab provides comprehensive microbiology, anatomy, physiology and biochemistry knowledge. This lab is designed with excellent infrastructure equipped with various specimens, models, slides and charts. Therefore, the students can understand the structure and physiology process of various organs and systems of the human body.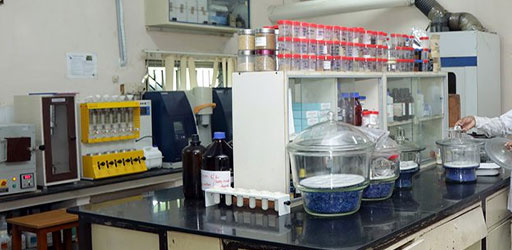 NUTRITION LABORATORY
The Nutrition Lab supports faculty and students in acquiring skills related to creating a healthy and balanced diet for patients by providing them with access to appropriate settings, models, equipment, and supplies.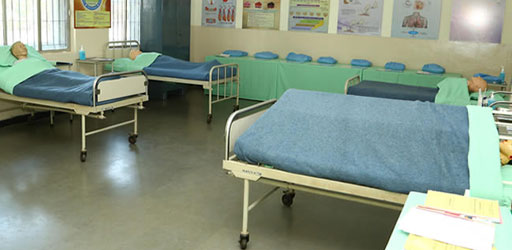 ADVANCE SKILL LABORATORY
The advanced skill lab aims to teach and train students the essential advantage of nursing skills to provide care for adult patients suffering from various disease conditions.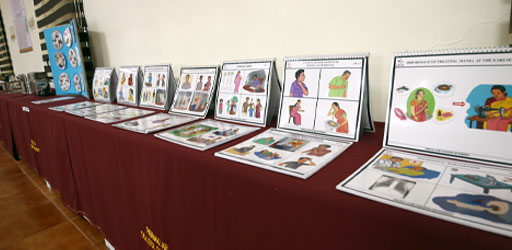 COMMUNITY HEALTH NURSING LABORATORY
A community health nursing lab is a miniature of a community setting. It is a stimulating home environment that allows nursing students to practice community health skills.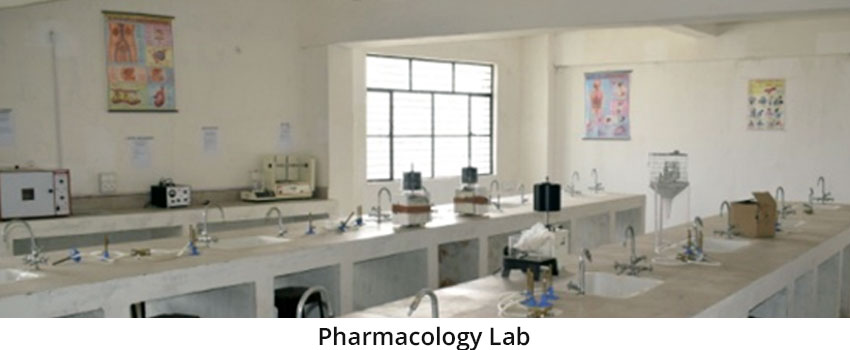 MCH LABORATORY
The maternal and child health lab provides comprehensive knowledge and focuses on training all essential skills required to work and perform as able midwives.