YES WE CAN END TB
World T.B. Day is observed on March 24 yearly to raise public awareness and understanding of infectious diseases.

In this regard, the Department of Nursing observed World T.B. Day on the 23rd and 24th of March 2023 based on the theme "YES WE CAN END TB."
As a part of Bharat ka Amrit Mahotsav, World T.B. Day was organized by the Student of Nursing in Community Health Centre Chaubepur Kanpur on March 23. The program encompassed informative role-play about T.B., its symptoms, diagnostic tests, treatment and prevention in front of O.P.D. patients and ASHA workers
The Sakshi Group of Institutions jointly organized the Symposium.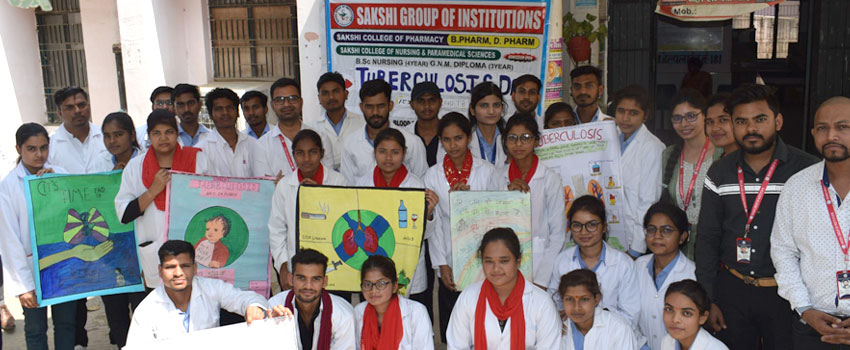 Professor Dr K.S. Chandia, H.O.D. Department of Anatomy MPDC Kanpur, conducted the event in a hybrid mode. He highlights the T.B. control program and the importance of notification in T.B. control.